Expertise, academic credentials and experience at your service
Esemel is committed to providing outstanding service that creates value and promotes business growth. The company gives organisations access to rare expertise, impressive academic credentials and thorough first-hand experience.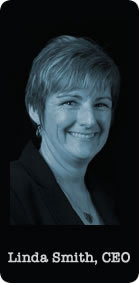 Esemel was founded by myself, Linda Smith, after I recognised the need for a service of this kind while working on a mid-career MBA.
Before that, I held a senior management role in a leading educational establishment in New Zealand for several years. My portfolios included systems management, student management systems and procedure implementation around student pastoral care. I was also instrumental in the completion of the documentation necessary for the accreditation of the organisation with NZQA.
I hold an Honours Degree in Mathematics from Southampton University and a Post-Graduate Certificate in Education from Cambridge University in the UK. I have also completed an MBA (with distinction) at Massey University in New Zealand and have honed my natural writing skills with focussed courses in technical writing. I have been running Esemel – named for my initials – since April 2008, drawing on expertise from allied fields as necessary.
"I really enjoy helping organisations free up their potential. It's amazing to see how much valuable knowledge is often locked away in the brains of one or two key people, and the difference it makes if the information is put to good use."

In the press

• Download Esemel Brochure (PDF) – 
to come, please check back
• Download Esemel Business Brochure (PDF) – 
to come, please check back
• Download Esemel Schools Brochure (PDF) – 
to come, please check back
–