Adding value, limiting strain
Our processes are geared to place as little strain as possible on yours. We begin by listening and end by helping.
Esemel will come to your business, interview your staff and develop manuals that will capture the tacit knowledge that makes your business run smoothly – "the way things are done around here."
Typically, our projects start with a face-to-face consultation to scope out the need and define the parameters. We will then provide you with a cost estimate for the project, to be agreed upfront.
In the next stage, we'll need access to the experts and specialists in your organisation to tap into their knowledge. While this does take some time, it is time you'll save many times over in future.
Here's how our consultation process works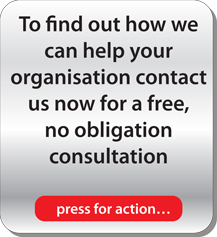 During this process, we may choose to involve appropriate experts to deal with specific aspects of the project.
While this isn't our main focus we often identify gaps or redundancies in business processes at this point, so you can address them and streamline the way you work.
We then produce draft documentation for you to consider and comment on, so we can deliver a good outcome that works for you with the next version of the document.
Once you have your documentation, we offer an update service to ensure your manuals and policies remain current.